Many of us have experienced that situation where we feel anxious but we don't know why.
People with social anxiety disorder (SAD) experience this quite frequently. Like everyone else, most of them have a hard time understanding where their fear comes from.
According to psychoanalytic theory, the symptom has a meaning within our unique story. We can think of ourselves as a mathematical sum. Each experience we have lived can be seen as a number. By combining all the experiences we have had we get a specific result: ourselves.
Therefore, the symptom (such as social anxiety) is unique and everyone experiences it in a unique way.
Understanding where it comes from and why it occurs can help us deal with it. By developing a deep comprehension of our symptom, we can learn how to address it properly.
The Symptom Differentiates Us
It is important to keep in mind that the way we feel is entirely subjective.
For example, social anxiety can be caused by a person's previous traumatic experiences or by personal traits they feel embarrassed about, among many other possibilities.
One person with SAD may experience anxiety because of interpersonal difficulties, while another one was laughed at while giving a presentation at college.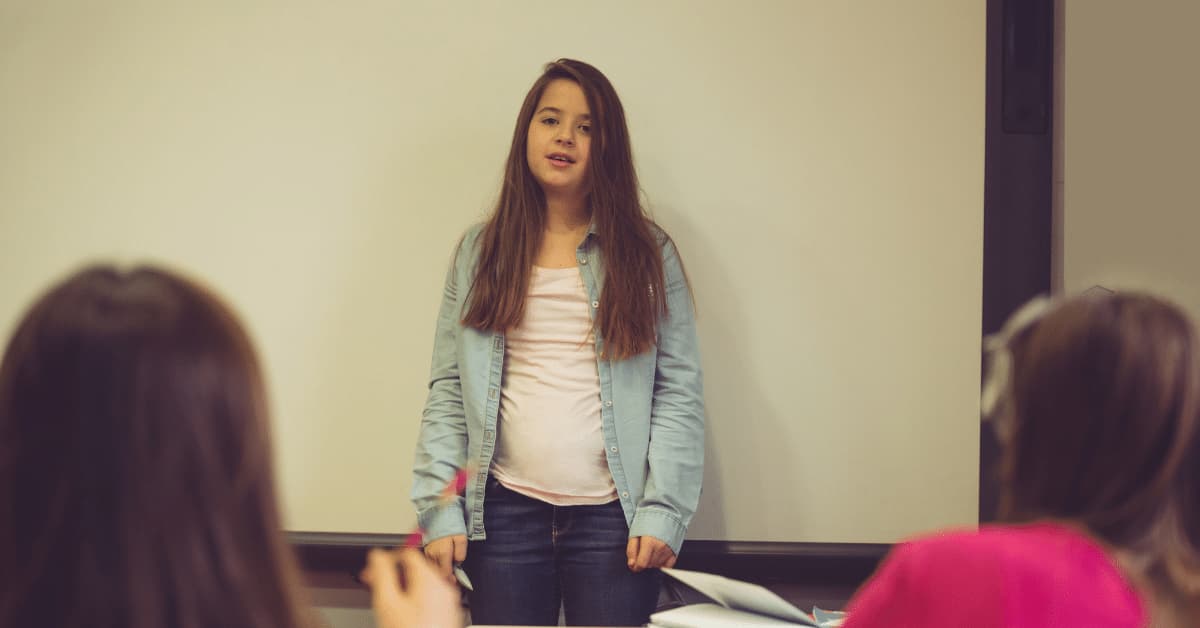 In the first case, the person may become anxious around certain people who are very authoritative, because they have not learned to express their real selves around people of this type.
In the second case, memories of the traumatic social experienced may be triggered whenever the person encounters a social scenario similar to the traumatic event.
Although we are talking about the same disorder, we can dismantle two very different histories of the condition.
Understanding the Symptom
What we feel has an important impact on how we organize our lives (and vice versa). It conditions the way we live and can easily prevent us from carrying out specific tasks and activities.
The symptom often leads to an infinite chain of discomfort, which can make it hard to get out of bed in the morning.
If we are to understand what is happening to us, we ought to look for its meaning. We can do this by interpreting the effects the symptoms have on our lives.
This process can be a difficult one. However, talking about it is usually a step into the right direction.
The Greeks believed (and we still do) that words have an impact on our everyday experiences.
Putting into words what we feel can help us elevate our anxiety on the plane of reality (philosophically speaking). By materializing what we feel, it is much easier to work with our problem.
Most of the time, we try to solve things for the sake of solving them. However, when it comes to our feelings, it can be helpful to ponder the following questions:
Why am I feeling this way?
Why is it happening to me?
What does this mean to me?
What does this feeling want to tell me?
How do I include this in my story?
How does it fit into my daily life?
What can I do about it?
By posing these questions to ourselves, we can get to the bottom of the symptom and discover its meaning.
Once we understand what is happening to us, we can look for tools and strategies that help us cope and that make our lives easier.
Interpreting a symptom is always going to be a unique experiences. Social anxiety does not mean the same thing for everyone who is affected by it. In fact, for each person it can mean something very different.
Refrain from comparing yourself to others with thoughts such as, "They don't get nervous when presenting in front of a group, but I do. I am sick. I am not normal. I am different".
The Symptom in the Therapeutic Process
Sigmund Freud (1916) believed that the symptom can only be understood and accessed through a therapeutic process.
He also believed that it is not the therapist, but the patient himself who interprets his own story and finds the meaning of his symptoms.
The therapist is there to accompany the patient, not to judge or condemn them. The patient's feelings should be validated and acknowledged. Like this, they are more likely to reveal themselves in the therapeutic setting and to transform as a result.
Like this, we can get to the root of the problem, but without eradicating it. Instead, we simply explore and examine it. We try to understand why it appeared and how it grew into the symptom we experience today.
Although most people with social anxiety focus on getting rid of their social anxiety, it can be beneficial to consider integrating it into their personal history. It has been a part of them, and that's okay.
Like this, they can make peace with it and set out to find ways to manage it in a way so that it does not interfere with their daily activities.
"Therefore, the interpretation of the symptom that I will now communicate to you is a synthesis of results that is being achieved, interrupted by other work, over the course of weeks and months."

Sigmund

Freud
At the end of the day, reflecting on what we feel and pondering the questions mentioned above can be the key to face our discomfort for many of us.
This is especially true when this reflection is accompanied by an accepting and curious professional.
Conclusion
People should not be classified into specific symptoms. The same symptom can mean very different things to different people.
Our behaviors and feeling make sense when we examine them in the light of our own history.
By interpreting and understanding our symptoms, the cure often appears without the need to invoke it.
Your symptoms call for your attention. They deserve to be acknowledged and understood. Whatever you feel, it is important to talk about it,
Share & Follow